LEARN TO SKATE CLASSES
SQSA offers group lessons for children and adults of ALL ages. Lessons are held at Parade Ice Garden, 600 Kenwood Parkway, Minneapolis MN 55403—one block west of the Minneapolis Sculpture Garden and the Walker Art Center.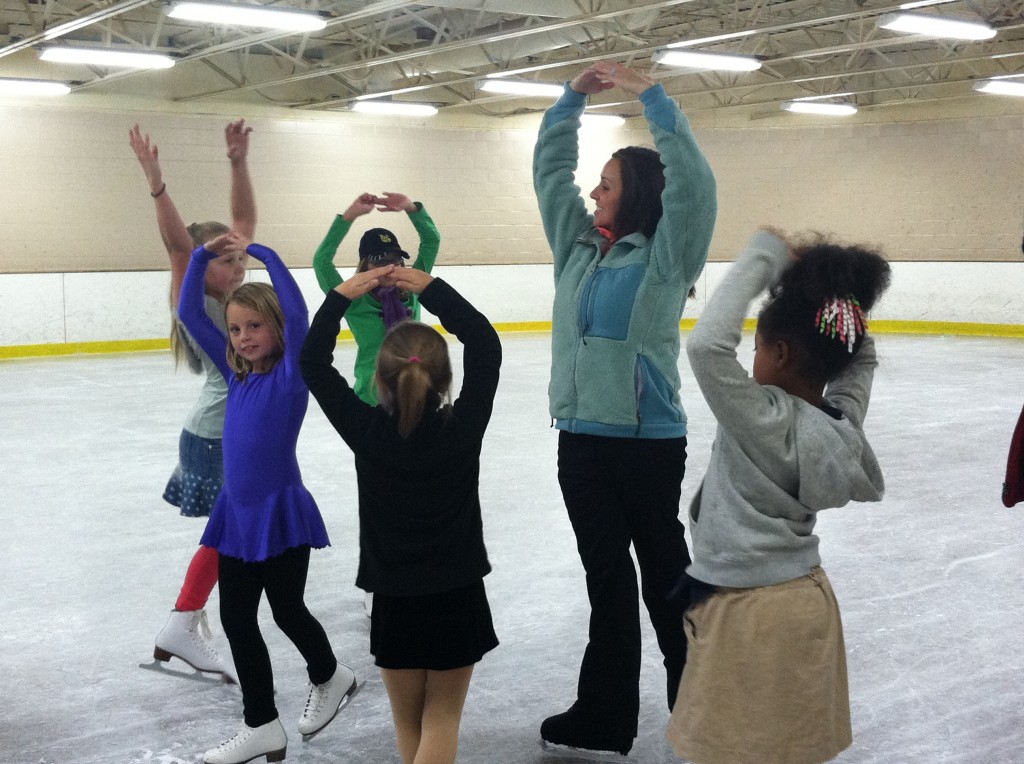 Learn to Skate – Classes for Tots through Adults are held early evenings on specific days and Saturday mornings, depending on session.
"Pixies" BeginningTeam Skating practice (Alpha – Freestyle 1) is on Tuesdays from 4:45 – 5:30 during Fall and Winter Sessions.
If you have questions, email Rita Goodman, Learn to Skate Coordinator at sqsaparade@gmail.com 
CLASS INFORMATION
Class levels:
Tots:  3 – 5 years of age. Beginners.  Skaters learn basic skating and standing skills through games and play
Pre-Alpha:  6 – 12 years of age. Beginners.  Skills for this level include:  2 foot glide, 1 foot glides, forward and backward skating skills
Alpha: Skills include:  forward stroking, forward crossovers and snowplow stop
Beta: Skills include:  backward stroking, backward crossovers and t-stops
Gamma: Skills include:  outside 3-turns, mohawks and 2-foot hockey stop
Delta: Skills include:  inside 3-turns, outside and inside edges, bunny hops, lunge/shoot the duck
Adult/Teen: For teens and adults of all levels.
Skaters will be evaluated on the first day of class to ensure appropriate class placement
Skaters are encouraged to wear helmets (bike or hockey), mittens and warm attire (snowpants, sweatpants, etc.)  Loose layers are best.
Beginner skaters are encouraged to wear good  figure or hockey figure skates (no double blades)
Skates (figure, not hockey) may be rented from Parade Ice Garden at no charge for class members.  There are a limited number in some popular youth sizes.
Continuing students should consider purchasing their own skates for best results
Parents are not allowed on the ice during instruction nor are they allowed in the Studio rink while classes are in session.  There is a large glass viewing area from the lobby.
No refunds, unless class is canceled due to low enrollment.
Skaters will be tested on the last day of the session and recommendation of class placement for future sessions.
Freestyle 1: Backward edges, forward spiral, 2-foot spin, forward pivot, waltz jump, half flip
Freestyle 2: Forward edge spirals, dance step, one-foot spin, half toe walley, half lutz, ballet jump
Freestyle 3: Backward spiral, dance step, change-foot spin, backward pivot, salchow, toe loop